The Life I Want
What do you _really_ want?
What's up fam 👋Over the past few weeks I've been doing a personal development program with an executive coach. One of the exercises was to spend some time writing about the life I wanted.
The guidelines were simple:
Make sure you write in the present tense

Be detailed. Make it real.

Allow yourself to feel the want while writing

Question your old narratives

Go to the deepest want
I learned a lot from this exercise and was able to reframe my thinking in a profound way. I encourage you to take some time to write out your own answer to this question. Feel free to send it to me if you want someone to chat about it with.
I've included a reflection on my response below.
---
Most of my time is spent thinking about how to get from where I am to where I think I want to be in a more efficient way. Most books I read, videos I watch, podcasts I listen to, are all about figuring out how to optimize the path from point A to point B.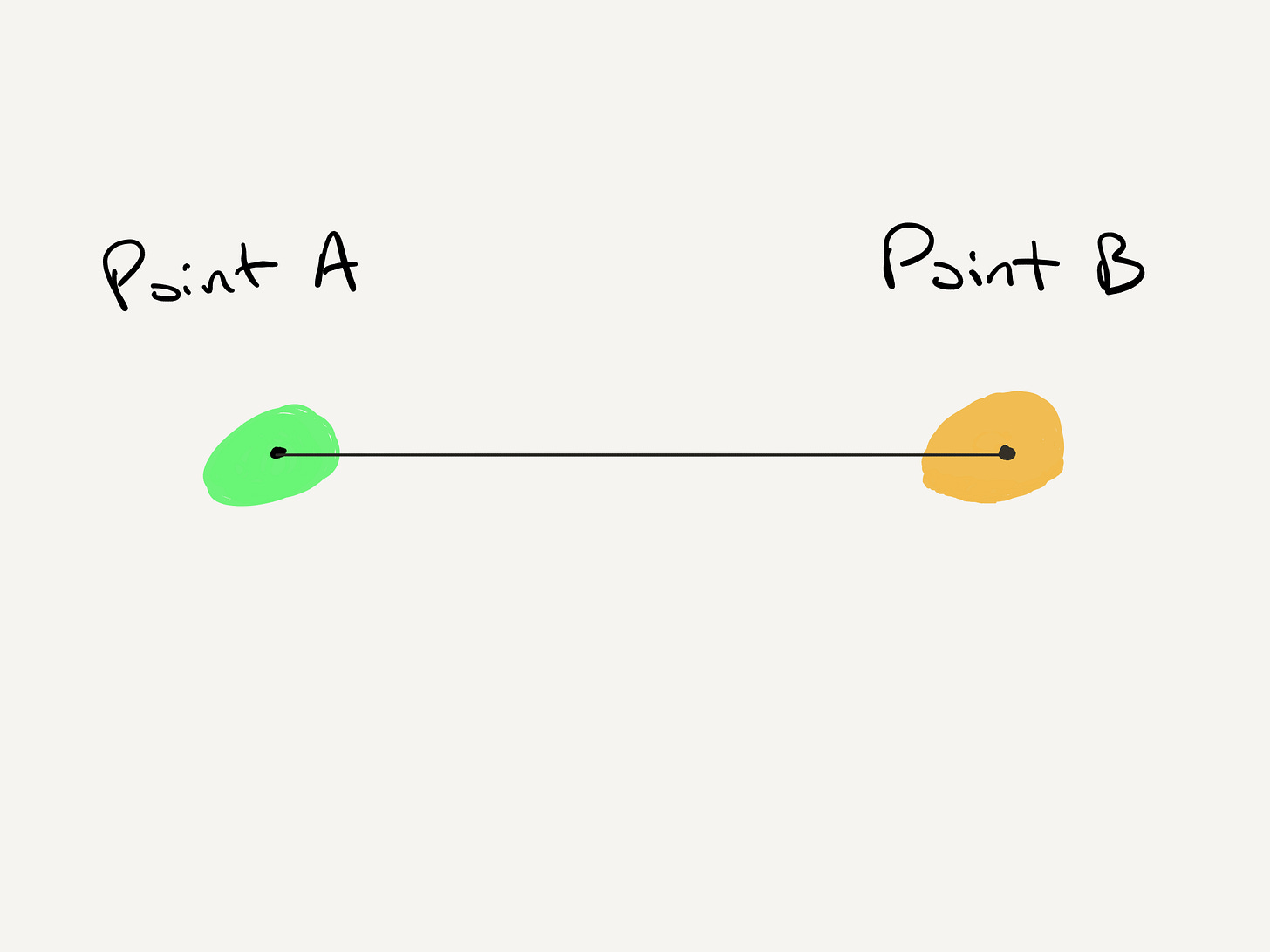 But what if point B isn't where I really want to be? Some point B's in my life include wanting to have more newsletter subscribers, being in a relationship, being my own boss, having more hobbies, being more fit, having fre$h clothes, blah, blah, blah. 
However, taking the time to reflect on my deeper wants showed me that I really want more freedom. Creative freedom. Freedom to spend my time how I like. Freedom to spend time around people I want to be around. Freedom from mental suffering.
Although I'm still working towards many of my goals, this free-writing exercise showed me I can have freedom today. Right now. Paradoxically, it now feels more likely that I'll reach my goals since I'm not obsessively trying to manage an outcome. Instead, I'm focusing on embodying my highest self and surrendering to the outcome. Who knows if I'll ever reach those goals. But that's not the point.
I'm realizing the true reward is in who you become along the way.